Grades 1 - 12
Submission Deadline: Nov. 15, 2022
View the 2022 Youth Art Show Below!
3rd Annual Youth Art Contest!
Thanks to everyone who participated! We'll be reaching out to the winners soon.
The Colorado Optometric Association is inviting students in grades 1-12 to submit artwork for the 3rd Annual Youth Art Competition. The 2022 competition encourages students to reflect on "Vision for Myself". 
Vision is a very important part of navigating the world especially for artists. Participants are encouraged to reflect on what they'd like to see or create in for their own future.
"Vision for Myself": How do you see your future shaping up to be? What is a goal that you have that you're striving for? How do you see yourself fitting into your community?  Would you like to solve a problem that impacts your family, local community or global community? Tell us about it through your artwork. We also challenge you to think about the value of your "physical eyesight" in bringing this vision for yourself to life. Colorado optometrists agree that understanding the value of your eyesight is the first step in taking care of your priceless eyes.
Three students will win the #2020EyesColorado Artist Award!
*If a student who is homeschooled wins, the school donation will go to their homeschool chapter, online school or donated to See the Future Fund who distributes scholarships for the blind and visually impaired.
Grade 9-12 winner prizes:
Colorado Students Value Eye Health
"My eyesight is important for my future because of not only how much I learn from being able to touch and see things, but also to be able to see what makes life worth living. Things like big, fluffy clouds or bright, saturated colors. I want to rise up, and reach for the sky. I want to fly and see what I can do."
"Eyesight allows me to connect with the people I love by expressing my hopes and dreams through art. "Adventuring" represents the joy of sharing an experience with those closest to our hearts."
"My eyesight is important for creating my art since it helps me to see the smaller, less noticeable things in the world. It's also important for my future vision since, without my eyesight, I wouldn't be able to see ways to solve issues today or see the good in things already existing. Finally, my eyesight helps me see the beauty in the world around me, and create art based on it."
"My eyesight is important for my dream job of becoming a digital creature creator because I need to see each individual piece of each creature without my eyes taking damage or getting tired."
"In this piece it tells why my eyesight is important for my future by showing the clear calling God has given me. Through the monocle is what is see for my future. Above are three pictures of me and representing the uncertain, blurry part of my life I am going through. Through the monocle it shows the clear bright future I might have awaiting for me. Through this drawing I show my love for God and through my life now and the future I give it all to God. The gift God has given to me is important and so is my eyesight."
"I drew a picture of a mountain and a sun set because I see it every day."
2022 Artist Award Recipients
Grand Prize Winner - Grades 9-12
Devyn's home high school will receive a $200 donation for Devyn's winning entry and she won an iPad Pro.
"Eyesight is important to me because I can carry out abstract ideas through different mediums. Art is not just pen to paper, but a multitude of other things around us, i.e nature, film, literature. My eyes allow me to work with unconventional materials and collage things together in unexpected ways to make a cohesive work. My future vision is to freelance full time as an artist. My mind is rampant with exciting ideas and I dream of making art to spark emotion in people through all different walks of life. In my piece, I have depicted myself and my art teacher who has been my biggest inspiration. I aspire to make work that makes people think, piques interest, and entertains."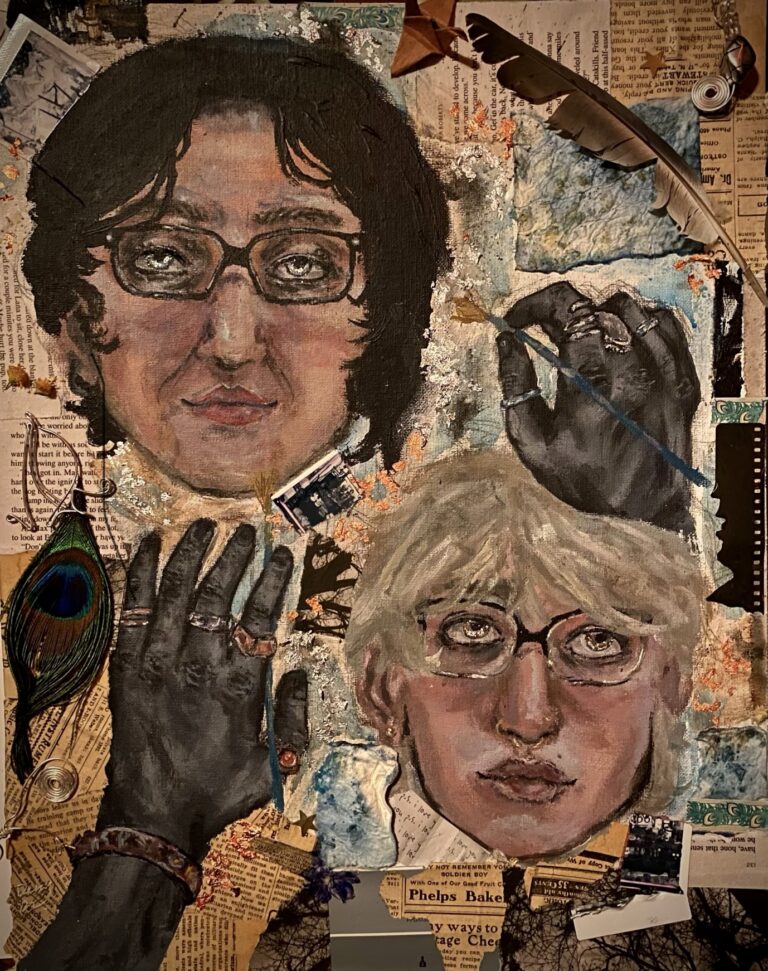 Grand Prize Winner: Grades 6-9
Sophie's home middle school will receive a $200 donation for Sophie's winning entry. 
Sophie also won a SketchBox Premium Subscription ($350 value).
"I value my vision as it allows me to continue creating artwork. As I grow up, I want to create beautiful pieces of art that will inspire others. I hope to inspire others to preserve the beauty of our natural landscapes. The mountains give me a peaceful feeling and I hope that it will give others the same sense of calmness."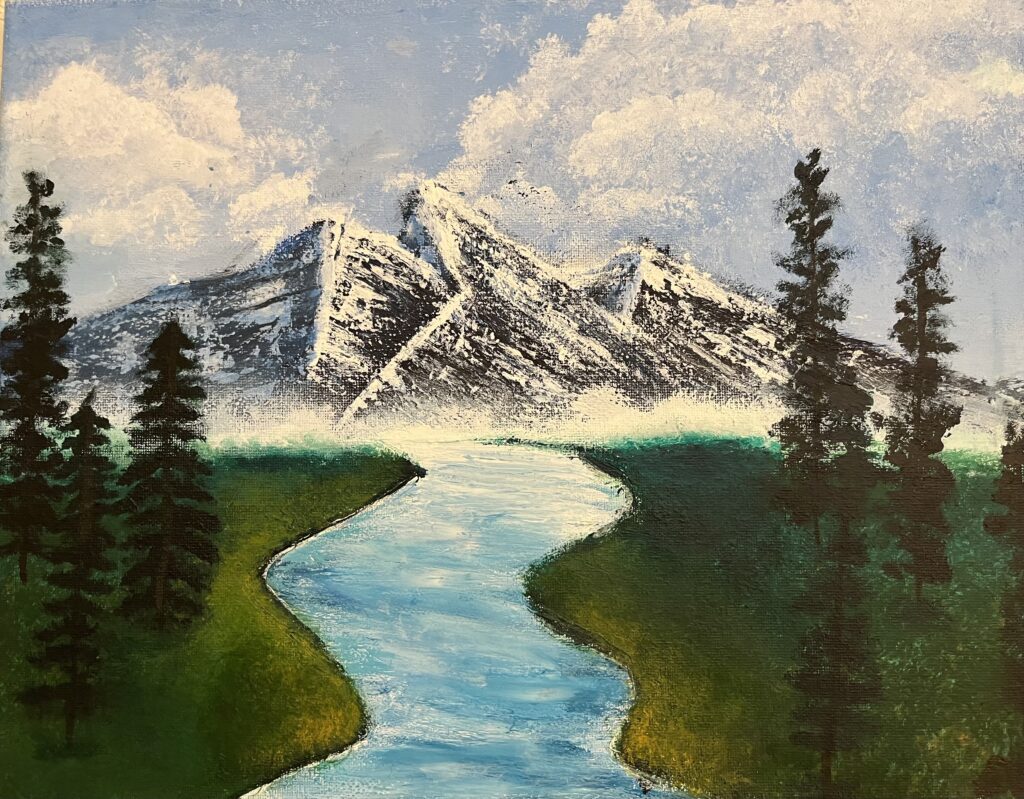 Grand Prize Winner: Grades 1-5
Mount Carbon Elementary School
Claire's elementary school will receive a $200 donation for Claire's winning entry.
She also won 3 months of Green Kids Craft Subscription Boxes ($90 value)
"My eyesight is important for my future because I love to be outside with my family and see the pretty mountains, trees and birds. The many colors in nature are beautiful and I want to see as many new places as I can. I like to hike and climb and having my eyesight would make these activities easier. The colors in nature are beautiful and I am thankful for my eyesight."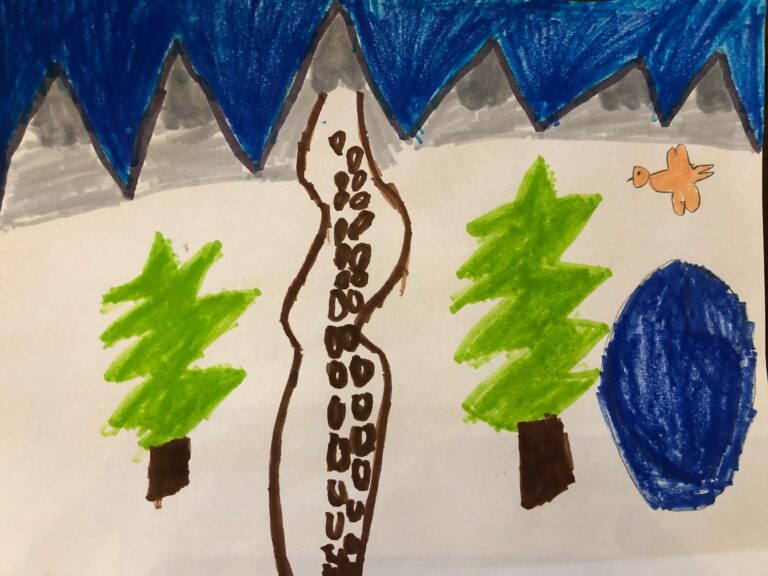 (Listed in alphabetical order. Click on image to see full version.)
2020 Eyes Colorado and the Colorado Optometric Association would like to recognize the above artists as Honorable Mentions for their high quality artwork. 
2022 Art Contest Submissions
*Some submissions may not be displayed due to file incompatibility with the image slider
Thank you everyone for submitting your entries. It was a very competitive contest and we are amazed at each entry's unique view on the value of vision and eye health. 
Seeing the World with Your Eyes.