Have you made good use of your health benefits this year? If not, consider using your Health Savings Accounts (HSA) or Flexible Spending Accounts (FSA) at your optometrist! These health benefits could be expiring and if you don't utilize the benefits before the December deadline, those funds may not roll over into the next year.  
The end of the year can be a stressful time, so to help ease the burden of knowing what to do with your leftover health funds, we've compiled some ideas for you to get the most out of your HSA or FSA benefits! 
Schedule an annual comprehensive eye exam
At the top of our list is an annual comprehensive eye exam! It is a great way to spend the funds while also taking care of your health in a practical manner. In fact, the eyes are the window into your overall health. A comprehensive eye exam performed by an optometrist can ultimately help to diagnose over 270 diseases, including non-eye related issues! This could be the first step in your health journey.
Correct your vision with contact lenses or glasses
In addition to diagnosing potential health conditions, optometrists, of course, can help to correct any vision problems you are facing. HSA and FSA funds can certainly be used on vision correction like contact lenses and some super fashionable glasses! To avoid losing your funds, you can stock up on your contact lenses for the rest of the year or even consider changing up your style with different frames for every mood and occasion.  
Think about your family
Your family needs care too! People of all ages (including infants) need to consider their eye health and vision. Scheduling a comprehensive eye exam for school-aged kids can be especially beneficial in all aspects of their life. Understand that poor vision could lead to a child suffering in their academic success and social experiences. That's why an annual eye exam is important to help correct their vision which can offer them great opportunities in school and life, and not to mention that cool glasses can be a game changer for their self-esteem! 
Work with optometric office staff
When in doubt, ask for help! Your optometrist's team is a great resource to assist you in deciding how to utilize your HSA or FSA funds before the deadline. If you have questions about what your funds can be spent on, be sure to contact the office for some advice and guidance.
Plan ahead
There is no time like the present, so start thinking about how to use your funds for the next year now. Eye exams need to be an annual occurrence to ensure that your eye health and vision are staying in tip-top shape. Consider scheduling your eye exams earlier in the year or perhaps before the start of the next school year to make sure your whole family is seeing clearly and feel confident in their academics! This way, you are not having to scramble so your funds aren't wasted.
As the end of the year approaches and you need to utilize your health benefits, consider keeping our suggestions in mind to help to keep your eyes seeing clearly and staying healthy! Eyes are the window to your overall health, if you do not yet have an optometrist to help care for you, click here to find one.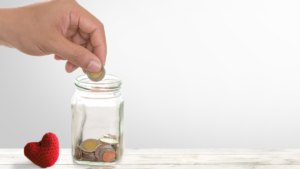 Have you made good use of your health benefits this year? If not, consider using your Health Savings Accounts (HSA) or Flexible Spending Accounts (FSA)